Find out more about Stodels
In 1962 Robert Stodel decided to take a leap of faith and pursue his dream: to start a gardening business. Starting from humble beginnings, he made sales through a mail-order catalogue, door-to-door visits and out of his van on the Grand Parade in Cape Town. His tenacity and passion for gardening allowed him to transform Stodels from a dream into a thriving chain of award-winning garden centres around the Western Cape. The first Stodels Garden Centre opened in 1968 in Kenilworth, followed by Stodels Bellville in 1973, where the headquarters is situated today.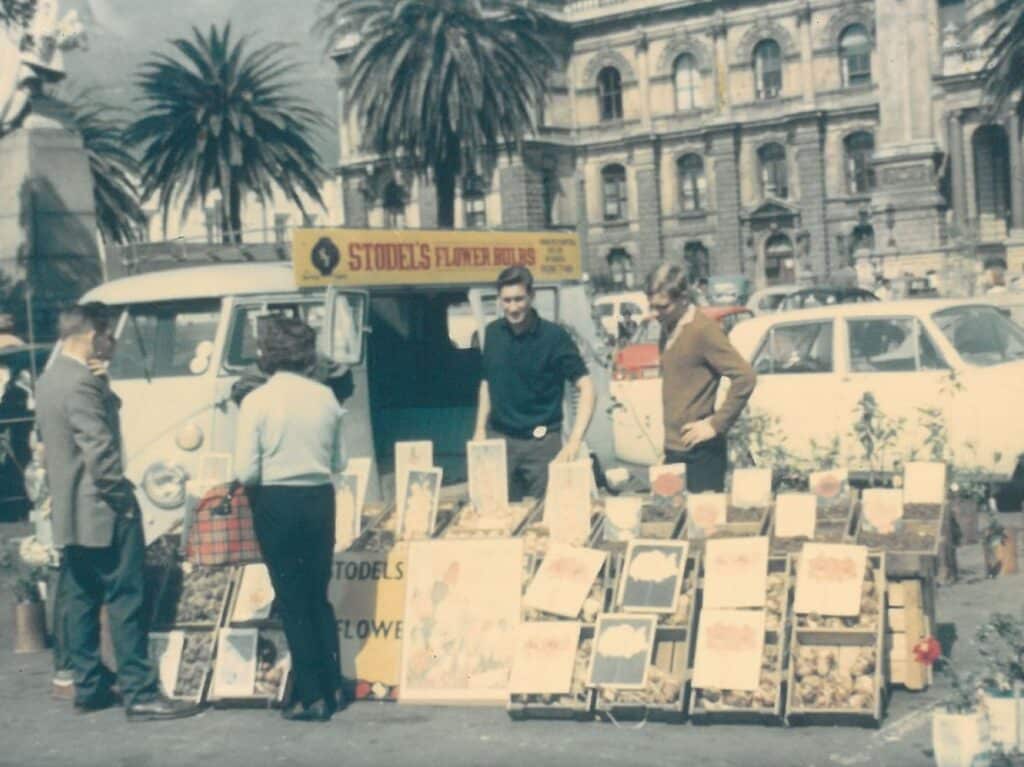 Nick Stodel took over from his father as Managing Director in 2006 and has continued to grow his dad's legacy. He and his team have opened five additional garden centres across the Western Cape and Gauteng. His love for the gardening industry led to his appointment as president of the South African Nursery Association (SANA). In addition, he was the first president of the International Garden Centre Association (IGCA) to be elected from the African continent and the southern hemisphere. In 2017 Nick was recognised for his outstanding contribution by SANA, who presented him with a Gold Award, the highest honour in the industry.
Stodels has won numerous SANA Independent Garden Centre Awards, including Best Garden Centre in South Africa in 2013, and again in 2022, as well as the Cape Regional Award every year since 2009.
Stodels success is strongly based on their business approach, which is creating lasting relationships with customers by focusing on all aspects of their experience. Over the years, Stodels has built up a strong team, a blend of new and long-serving staff who are passionate about gardens and people. Although Stodels is a national group, each garden centre team builds relationships with their customers and gets to know them, aiming to become their trusted local garden centre. Stodels constantly strives to create a welcoming environment by being friendly, approachable and knowledgeable. Every team member knows that not everyone has a green thumb, which is why they offer advice that is easily accessible and easy to understand. Stodels prides itself on the Stodels guarantee, which is that when a customer makes a purchase, they can make it with confidence. Every garden centre aims to inspire customers through constant innovation, exceptional service, great quality and, of course, value.
"It is humbling to work with a group of people who are so passionate about our customers and helping those customers make their gardens grow," says Nick. "Our team knows the joy that comes from being able to enjoy a garden, whether that be relaxing or simply pottering around enjoying the plants. It is a real privilege to be part of such a strong team of motivated people."