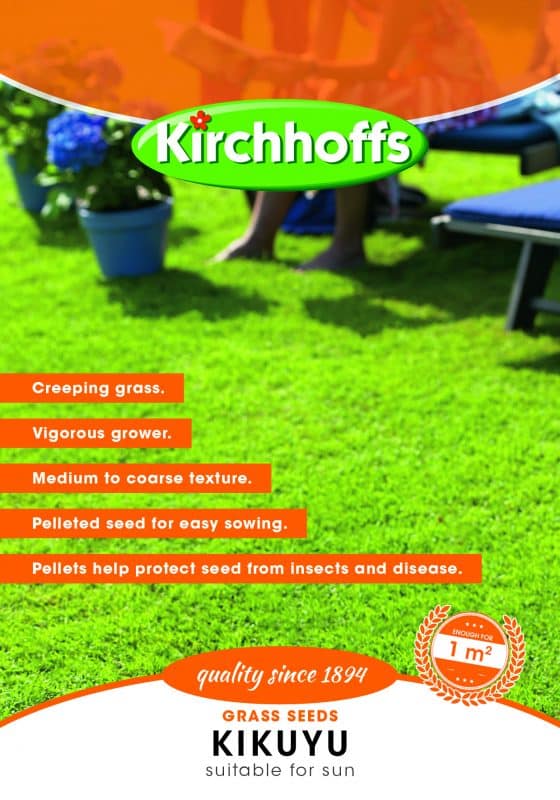 KIKUYU GRASS SEEDS
R319.99 – R999.99
Description
Kirchhoffs Kikuyu is a hard wearing lawn which forms a dense carpet and spreads quickly, it normally goes dormant in areas that experience frost and will run out again at the first sign of Spring.
A very popular homelawn in South Africa with reasonably low maintenance.
Wide adaption to wet and dry conditions. Cold tolerance is fairly good.