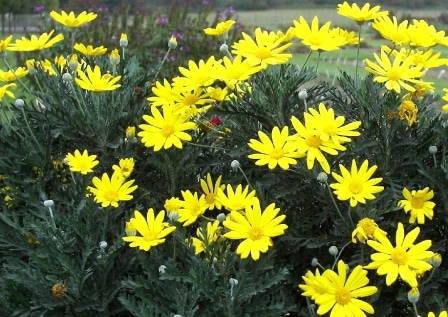 GOLDEN DAISY 15cm
R59.99
Out of stock
Description
A shrub up to 1.5 m in height and has distinctive soft, grey-green foliage. The leaves are 40-100mm long and are toothed in a fern-like manner. Bright yellow daisy flowers are borne nearly all year round with the main display in spring.
Requires a moderate amount of water and must be watered during the winter months in summer rainfall regions. Cut off dead flowerheads after flowering and prune the bush back lightly. The bushes respond well to pruning and may be cut back hard every few years. They may be propagated from seed or by cuttings which strike easily when placed in washed river sand and kept moist.
Out of stock
Want to be notified when this product is back in stock?