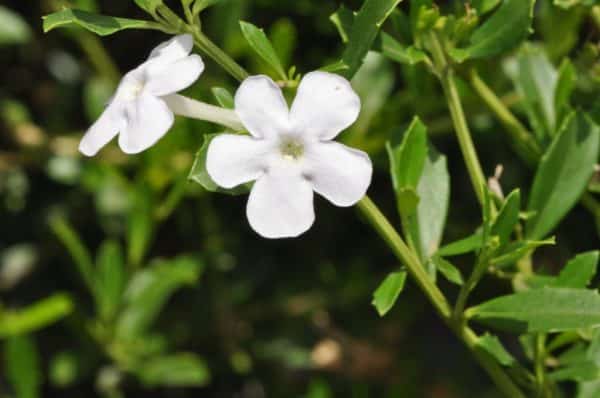 FREYLINIA WHITE
R79.95
Out of stock
Description
Freylinia tropica is a beautiful shrub with slender rather loosely spreading branches. It is fairly fast growing and reaches a height of about 2m with 1m spread. It flowers profusely yielding a light mauve to bright blue display. A white flowering form is available and is not as upright in its growth form as the blue. Flowering time for this stunning shrub is mainly in spring.
Small to medium shrub
White tiny flowers in Spring
Attracts bees and insects
Pot diameter: 4kg
Plant in well drained soil. Fare well in semi-shade positions. They require water for most of the year but less in winter. Do well in mountain slopes.
Out of stock
Want to be notified when this product is back in stock?