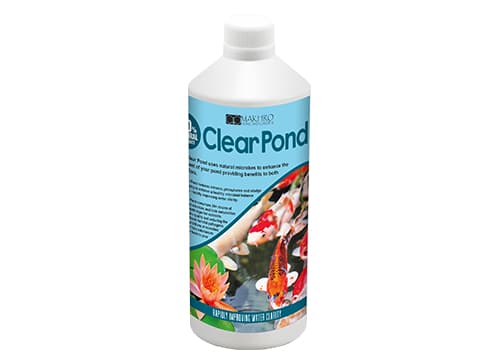 CLEAR POND 500ml
R89.99
Description
Makhro Clear Pond uses natural microbes to enhance the environment of your pond providing benefits to both fish and flora.
Makhro Clear Pond reduces nitrates, phosphates and sludge build up, helping to achieve a healthy microbial balance in your pond – rapidly improving water clarity.
Makhro Clear Pond comprises 20+ strains of healthy, natural microbes and their metabolites which outcompete algae for nutrients improving water quality and reducing the sludge that attracts harmful pathogens.
In addition, our billions of microbes can neutralise toxic substances that can cause harm to your fish.