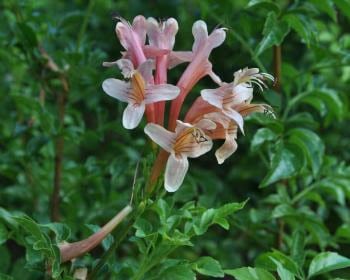 CAPE HONEYSUCKLE PINK BLUSH 12cm
R39.99
Out of stock
Description
Tecomaria capensis is an attractive ornaments garden plant commonly used for screening and decorative purposed, and can also be trimmed to form a hedge.
Good for hedging
Attracts butterflies and birds
Flowers from Spring to Summer
Available in different colours
Water-wise
Pot diameter: 12cm
Plant in well-drained soil. Protect in frost areas. Can grow in semi-shade to full sun. Prune back in late winter. Apply fertilizer after pruning.
Out of stock
Want to be notified when this product is back in stock?