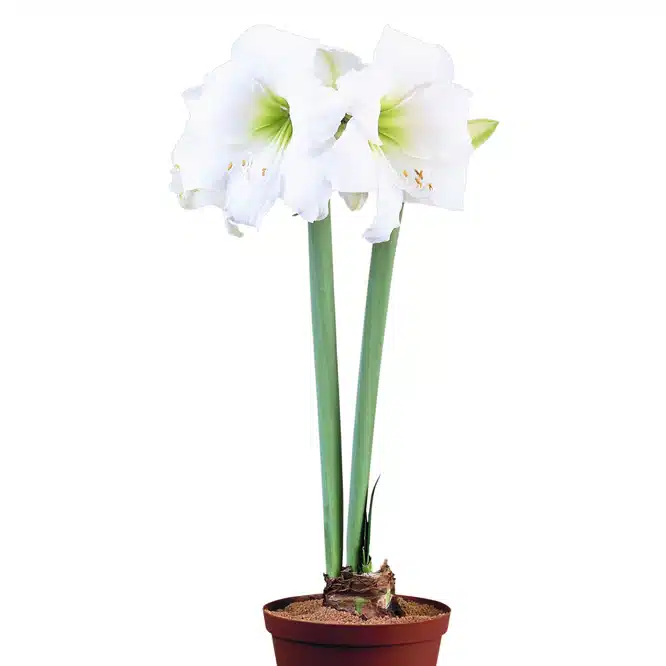 BULB PACK AMARYLLIS SYMPHONY SINGLE INTOKAZI
R99.99
Out of stock
Description
PLEASE NOTE: This product is a BULB and the image depicts what the bulb will look like once it matures. It is NOT a flower.
Amaryllis Intokazi, also known as Amaryllidaceae, Christmas flower or amaryllis features pure white flowers with a green centre. Its subtle beauty adds an elegant display to any summer garden.
Plant early September to January to flower in October to February.
The bulb will go dormant from May – August.
1 bulb in pack.
Please see plant care tab for more information.
Plant depth: Plant with the neck above the soil
Sun exposure: Full sun and semi-shade
Plant spacing: 10cm apart
Watering: After planting, water and then wait 10 days for the roots to stabilise. Then, water every 3-4 days when planted in the ground for 10 minutes. If you have planted them in containers, water every 2-3 days, until water runs out from the bottom of the container. Empty saucers 30 minutes after watering.
They are happy in well-draining soil, but tolerate a variety of soils, ranging from heavy loam to light sand.
Out of stock
Want to be notified when this product is back in stock?